Hydration Solution Summit
30 Top Doctors and Scientists Teach You What
REAL Hydration is And… It isn't 8 Glasses a Day
It's FREE and all online because water is a basic human right and everyone should have access to it.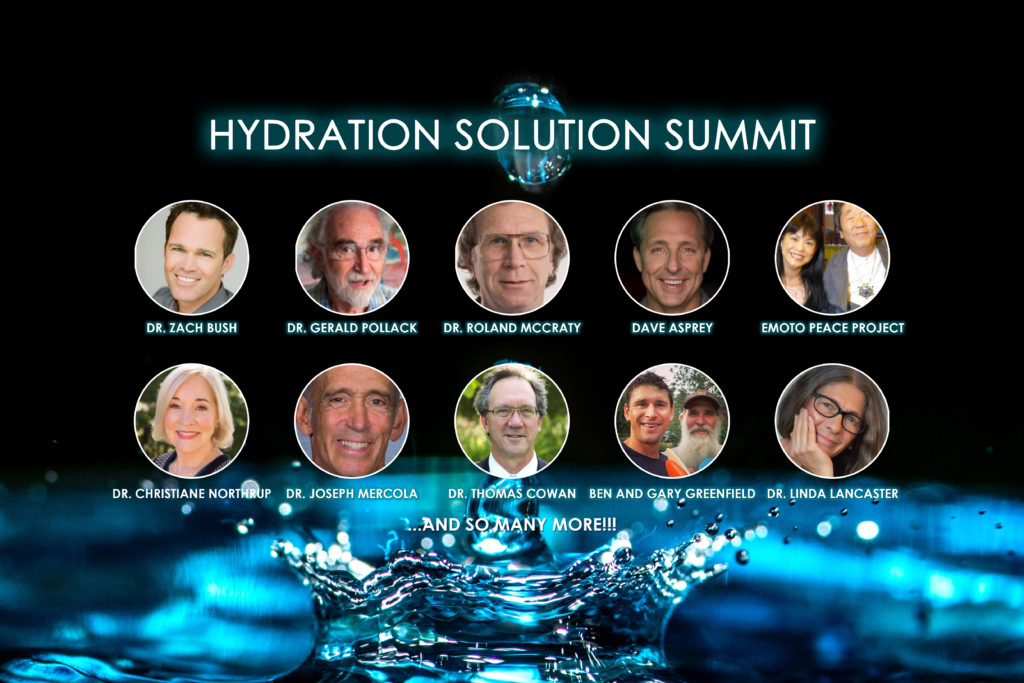 To See Who Will Be Speaking, Scroll down
Let's Get Started Right Now!
Enter Email to Register for the FREE ONLINE Hydration Solution Summit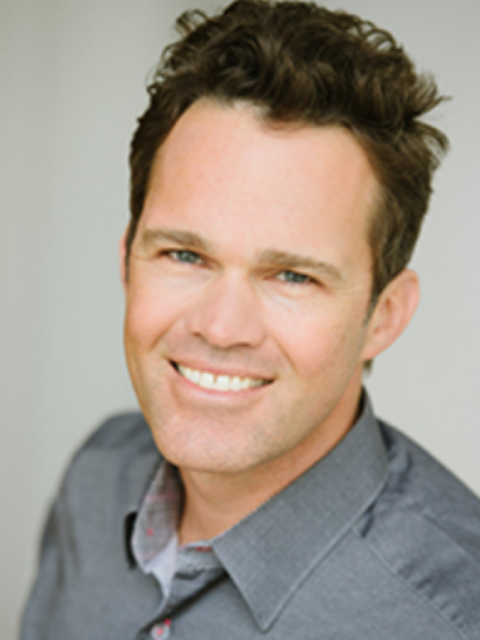 Dr. Zach Bush
Water Molecules Organize Our Entire System
Dr. Zach Bush, MD is a rare triple board certified physician and you can hear awe in his voice as he inspires the next generation of practitioners. He links gut health and soil health. His message: to heal ourselves and the earth together. Director the M Clinic in Charlottesville, VA.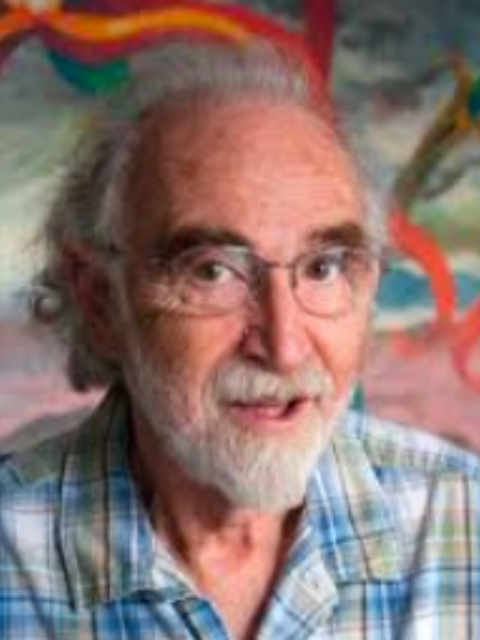 Dr. Gerald Pollack
Water Inside Us is NOT H2O
Dr. Gerald Pollack, is the very scientist who identified a 4th phase of water beyond vapor, liquid and ice: EZ or structured water. This breakthrough opens new frontiers of science for the foreseeable future. He is Professor and Director of the Pollack Lab at the University of Washington, Seattle, Emoto Peace Prize winner, and listed among 100 influentials for the 2020s.
Dr. Rollin McCraty
HeartMath Institute Hydration Amplifies Electromagnetic Signals Inside Us and Between Us
Dr. Rollin McCraty PhD is the scientist who records a million heart beats! Vice-President and Director of Research at the HeartMath Institute, he leads the Global Coherence Initiative using cell phones to join us up for coordinated electromagnetic events to, in his words, add heart in the world.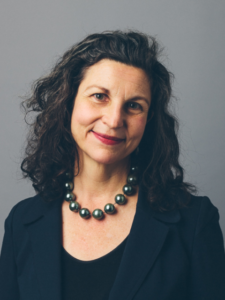 LIVE COACHING + Q&A
Gina Bria
8pm Eastern
Hydration is More than Water: Tricks to Know When You Are Finally Hydrated
Day 2 Sunday February 16th, 2020
8 Glasses a Day is not the Way
REAL Hydration is How you Drink, Eat & Move
Dr. Christiane Northrup, MD
Hydration is the Fuel that Runs Us
Dr. Christiane Northrup, MD, pioneer and leading authority of women's wellness, and author of The Wisdom of Menopause, Women's Bodies, Women's Wisdom and Goddesses Never Age. Over 3 million of her books have been sold in 20 languages and she has also hosted seven highly successful public-television specials.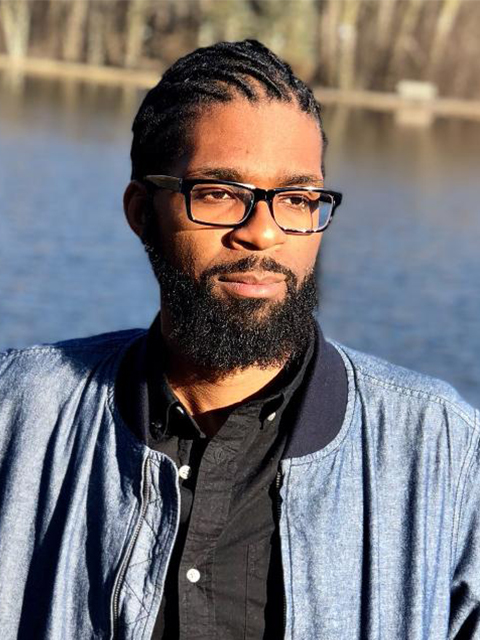 Chris James
Is Water Fasting Credible?
Chris James, health and wellness coach, is the founder of A Healthy Alternative, a wellness community with water fasting as its fundamental practice and a membership of over 130,000 followers. His blog and broadcasting now reach a large audience seeking a place to discuss knowledge and share experiences with water fasting.
Dr. Dana Cohen, MD
Successful Case Studies Using Hydration to Overcome Chronic Conditions
Dr. Dana Cohen, MD is a New York City based integrative physician in practice for 21 years. She serves on the Board of Organic and Natural Health Association and the American College for the Advancement of Medicine. She is co-author, with Gina Bria of Quench: A 5 Day Plan to Optimal Hydration with over 50 hydrating recipes and is a leader in hydration science.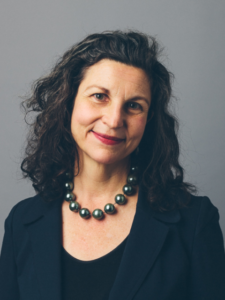 LIVE COACHING + Q&A
Gina Bria
8pm Eastern
Hydration is More than Water: Tricks to Know When You Are Finally Hydrated
DAY 3 Saturday February 22nd, 2020
Surprising Sources of Hydration You've Never Heard Of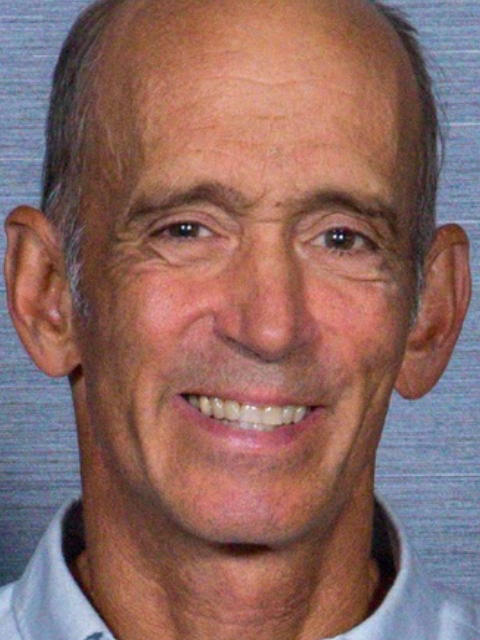 Dr. Joseph Mercola, DO
The Surprising Role of Sunlight in Hydration
Dr. Joseph Mercola, DO, is a bestselling author, and founder of the website Mercola.com now the world's most visited natural health website, averaging 14 million visitors monthly. Through his interviews he launched a powerful chorus of voices on structured water among them, Dr. Gerald Pollack, Dr. Tom Cowan, Dr. Zach Bush, Dr. Stephanie Seneff and Dr. Dana Cohen.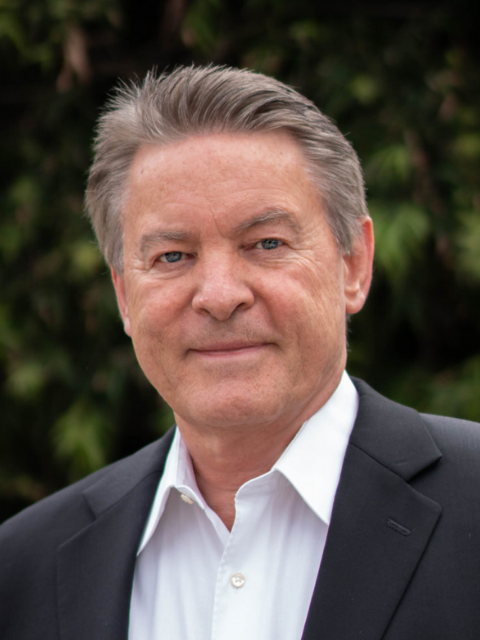 Robert Slovak
How to Hydrate with Ocean Water, Minerals and the Periodic Table
Robert Slovak is a respected water expert with degrees in Mechanical, Aeronautics and Astronautic Engineering. He holds an industry wide, irreplaceable perspective on water and water treatments. His personal health encounter with ocean minerals has led him into unique knowledge on water structure and biology.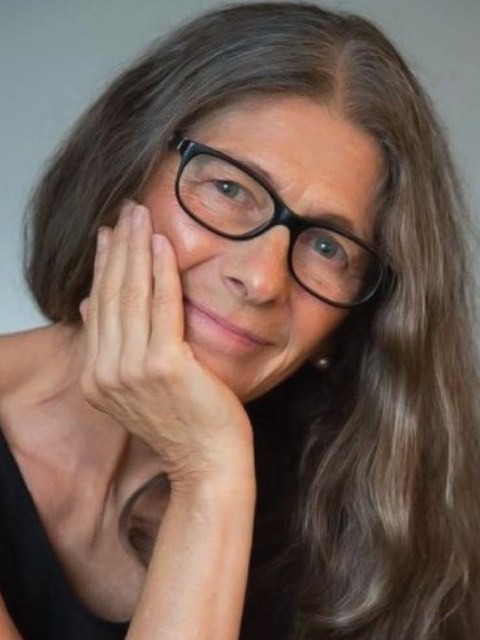 Dr. Linda Lancaster, ND
The Energy Found in Water from Foods
Dr. Linda Lancaster, ND, board certified naturopathic and homeopathic physician with 40 years of practice and wisdom captured in her book Harmonic Healing: Restore Your Vital Force for Lifelong Wellness. Dr. Lancaster convenes the Global Forum for Integrative Medicine where health practitioners attend to find renewal not only for their patients but for themselves.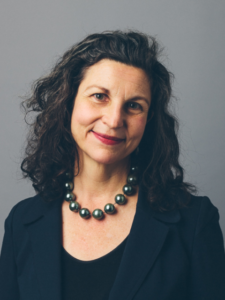 LIVE COACHING + Q&A
Gina Bria
8pm Eastern
Hydration with Nature
DAY 4 Sunday February 23rd, 2020
Lose Weight by Hydrating with Fats and Oils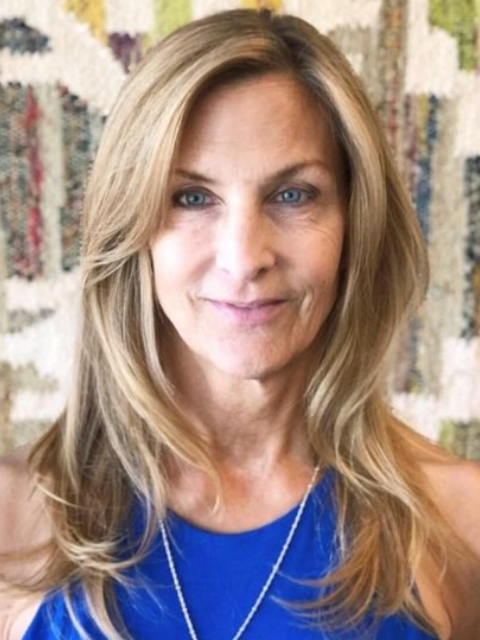 Dr. Sara Van Anrooy, MD
Hydration and Omega Fats for Your Brain and Not Your Waist
Dr. Van Anrooy is a double board-certified physician specializing in Psychiatry and Neurology, and Integrative Medicine. She is the Director of the Center for Stress Medicine in Castle Rock, Colorado. Respected by her peers, and in practice for over 25 years, she uses hydration as her first and foundational protocol for brain health.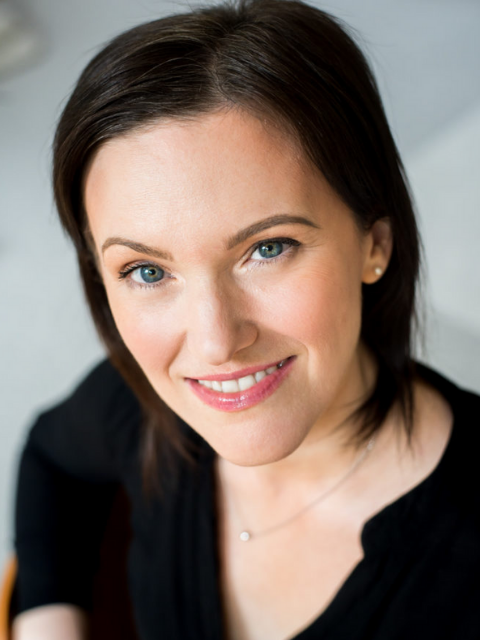 Dr. Lisa Mosconi, MD
Hydration is the First Defense Against Alzheimer's
Dr. Lisa Mosconi, Ph.D Director of the Women's Brain Initiative and associate director of the Alzheimer's Prevention Clinic at Weill Cornell Medical College. She is the author of Brain Food and The XX Brain. She earned a double PhD degrees in Neuroscience and Nuclear Medicine from the University of Florence and is a board certified integrative nutritionist.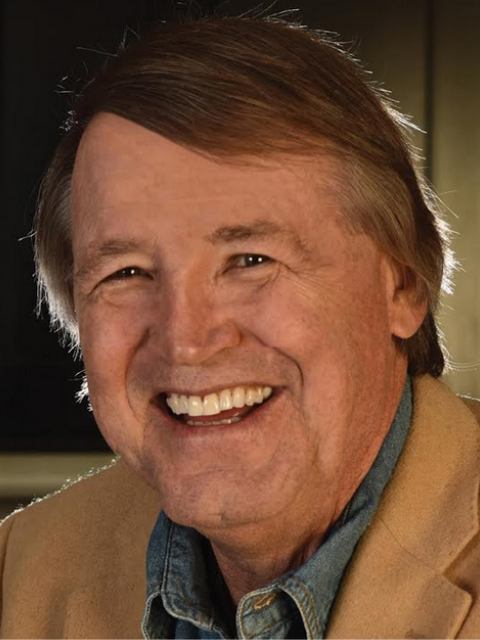 Dr. Stephan Sinatra, MD
Hydration and Fats Together Create Efficient Metabolism
Dr. Stephen T. Sinatra, MD is an esteemed board-certified cardiologist specializing in integrative medicine and an early pioneer in metabolic medicine. A rare bioenergetic psychotherapist, he also is author of the groundbreaking books Metabolic Cardiology and Health Revelations with Tommy Rosa.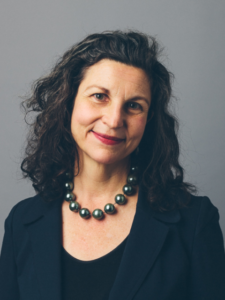 LIVE COACHING + Q&A
Gina Bria
8pm Eastern
Water Dissolves Fats and Contaminants
DAY 5 Saturday February 29th, 2020
People, Earth & Water: Creating a Sustainable Future
Emoto Peace Project, Michiko Hayashi
Emoto Peace Project, Michiko Hayashi
Michiko Hayashi, is Global Director of EMOTO PEACE PROJECT. She worked closely with Dr. Masaru Emoto for over 10 years. Dr. Emoto, the famed author of world best-seller "The Message from Water" and "The Hidden Messages in Water," requested she continue his work. Hayashi is the successor of his legacy and she lectures all over the world.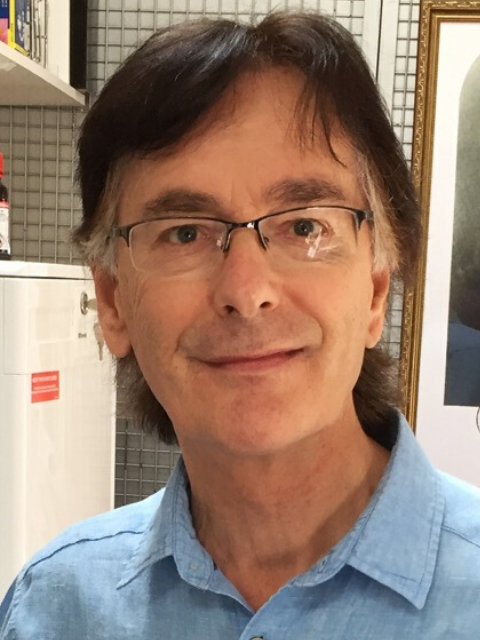 John Stuart Reid
Hydration Conducts Cell to Cell Communication
John Stuart Reid is an English acoustics engineer, scientist and inventor. He has studied the world of sound for over 30 years and speaks extensively on his research findings. Inspired by acoustic pioneers, he invented the CymaScope. His primary interests lie in investigating sound as a formative force and discovering why sound heals.
Gordon Fuller
Invoking Sacred Water within Indigenous Traditions
Gordon Fuller, an author, filmmaker and inspiring storyteller, is a son of the desert with a profound reverence for water. He is Co-Director, Inclusive Cities Lab, College of Environmental Design, University of California Berkeley, and the Institute on Disability and Public Policy. He is pioneering HX (Human eXperience) using technology to advance human sensing capabilities.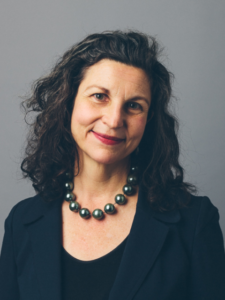 LIVE COACHING + Q&A
Gina Bria
8pm Eastern
Water Vibrations
DAY 6 Sunday March 1st, 2020
The Mystery of Plants, Biology and Hydration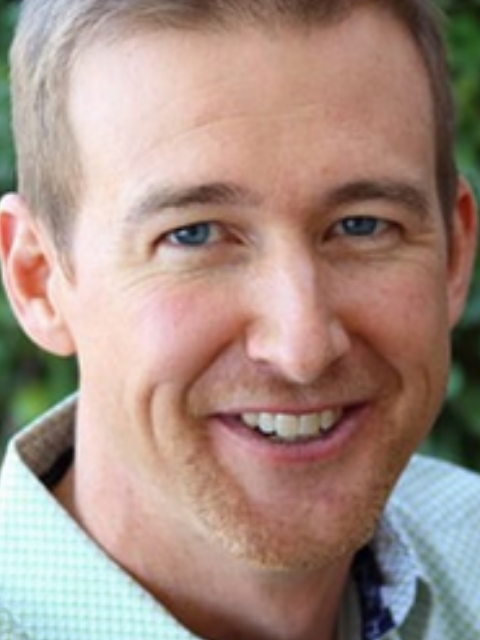 Dr. Ben Edwards, MD
Hydration is the First Pillar of Health
Dr. Ben Edwards, MD, trained at MD Anderson Cancer Center and comes from a family of physicians, grandfathers on both sides, a lineage he carries into his clinic Veritas Medical, where he teaches the four pillars of health. His podcast, You're the Cure brings fellow physicians and practitioners in functional and foundation health to his many listeners.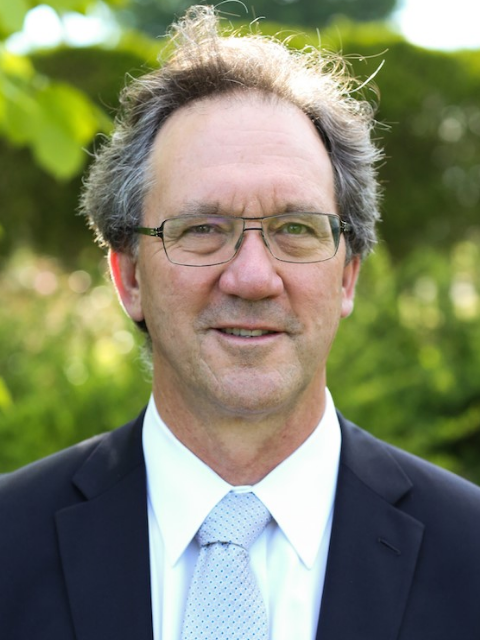 Dr. Thomas Cowan, MD
Hydration Keeps Cells Properly Spaced
Dr. Tom Cowan, MD, a family practice physician served as an ER doctor, and remains influenced by his Peace Corps years in Swaziland, South Africa. His groundbreaking new book Cancer and the New Biology of Water, is considered the most important health book of the decade by his fellow physicians. In keeping with his commitment to health through food, Dr. Cowan's Garden, offers organic vegetable powders online.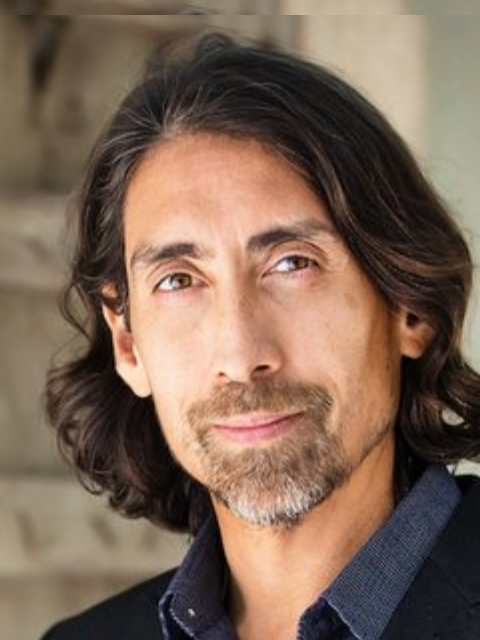 Sayer Ji
Water Changes Everything
Sayer Ji is Founder of GreenMedInfo.com, the world's most widely referenced, evidence-based natural medical resource and serves on the National Health Federation; the International Journal of Human Nutrition and Functional Medicine; His new book Regenerate shapes new paradigms among physicians and includes a chapter, Water: Your Body's Molecular Battery.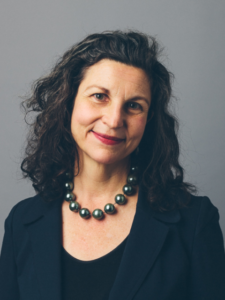 LIVE COACHING + Q&A
Gina Bria
8pm Eastern
Hydration is Blue AND Green
DAY 7 Saturday March 7th, 2020
Move Your Way to Hydration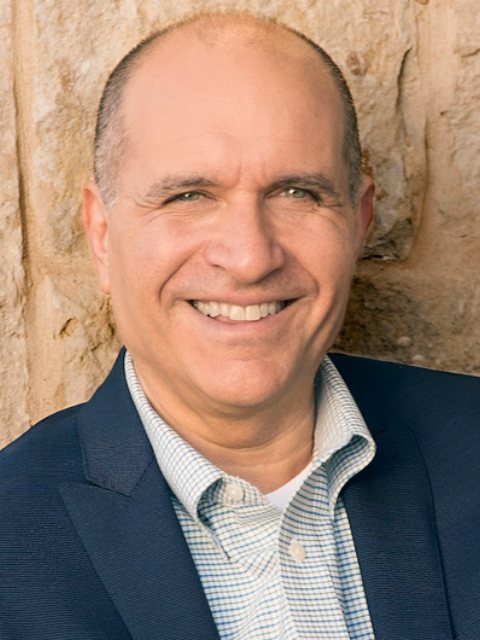 Dr John Ayo, ND
Planes, Trains, Automobiles AND Hydration
John Ayo is a Naturopath and author of Travel Balance which helps people stay energized while traveling. An international speaker, he has spoken to thousands of people, flying to 26 countries to share his travel health secrets based on hydration.
Ken Diehl, PT
Moves that Hydrate
Kenneth Diehl is a Physical Therapist in Orthopedic Rehabilitation and Manual Therapy, a Certified Feldenkrais Practitioner; Embodiment and Movement Coaching; CORE Stabilization Re-education, and practices Indigenous approaches. Ken is a unique hands-on healer alert to the role of water in the body, both fluid mechanics level and consciousness.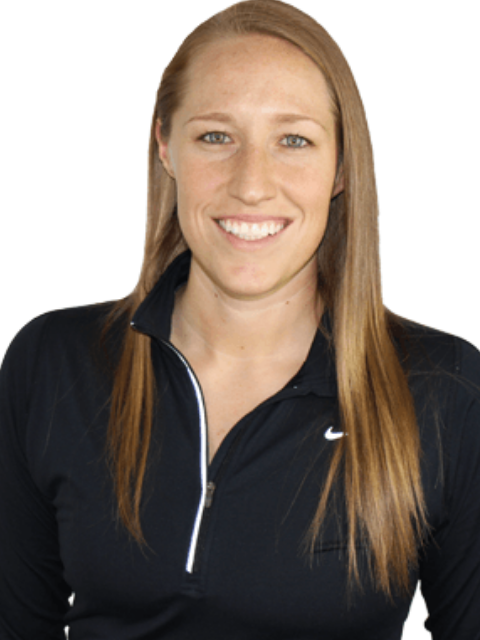 Deanna Schneyer
Accelerate Physical Performance Through Hydration
Deanna Schneyer is founder and author of The Winning Element, an online performance platform for athlete development. A former Division I volleyball player and endurance sport athlete, she earned an MBA and holds professional certifications in mental performance, nutrition, strength and conditioning, and serves as a professional volleyball referee.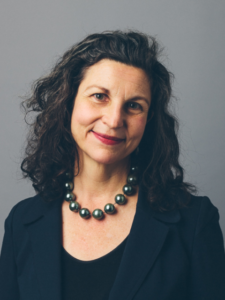 LIVE COACHING + Q&A
Gina Bria
8pm Eastern
The Hidden Irrigation Inside You
DAY 8 Sunday March 8th, 2020
The Softer Side of Hydration: Inner Peace and Meditation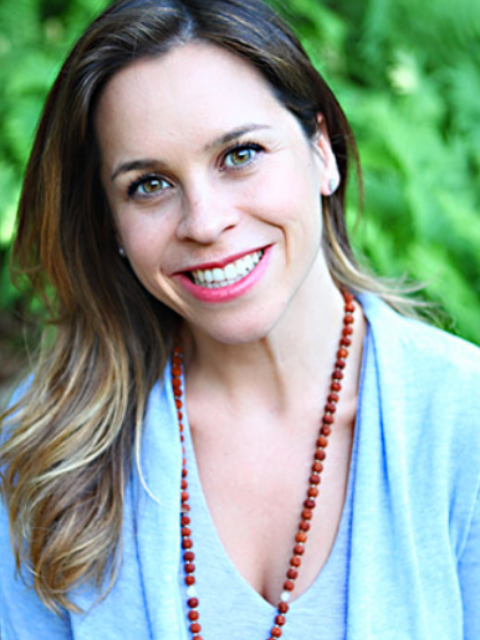 Jessica Ortner
Hydration,the Emotional Freedom Technique and the Tapping Movement
Jessica Ortner is an EFT / Tapping expert, New York Times bestselling author of The Tapping Solution for Weight Loss and Body Confidence, The Tapping Solution to Create Lasting Change and producer of The Tapping Solution, the breakthrough documentary film on EFT / Tapping.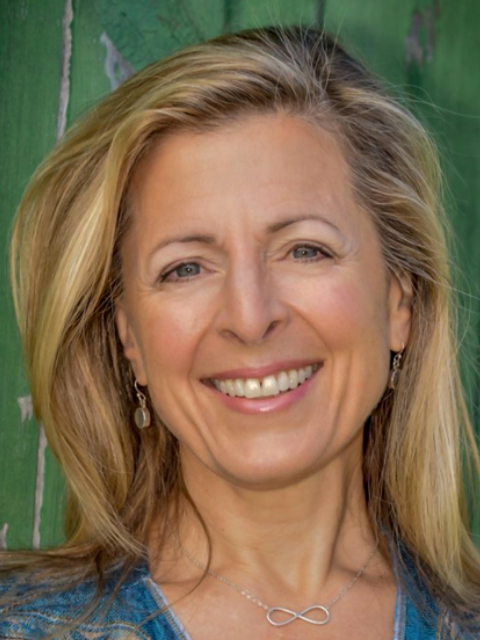 Hope Fitzgerald
Physical and Non-Physical Water Unite!
Hope Fitzgerald is a certified Neurofeedback Practitioner and energy healer using sound, Reiki and essential oils. She guides intimate groups to potent areas around the world, including Peru, Easter Island, South Africa, France, England, Ireland, Wales and U.S. locations. She leads meditations incorporating dynamic water imagery called the Infinity Wave.
Dr Roger Jahnke, OTM Qi Gong Master
The Healer Within
Dr. Roger Jahnke, OMD is a Doctor of Traditional Chinese Medicine, He is Director of the Institute of Integral Qigong and Tai Chi, and a champion for healing from within. His groundbreaking books, The Healer Within and its companion book The Healing Promise of Qi have become instant classics in healing.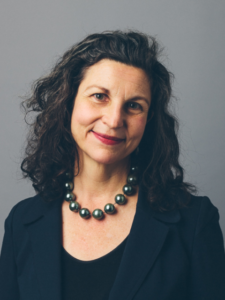 LIVE COACHING + Q&A
Gina Bria
8pm Eastern
Water Management Tips
DAY 9 Saturday March 14th, 2020
Modern Lifestyle Dehydration: Overcoming Cell Phones, EMF Pollution and Travel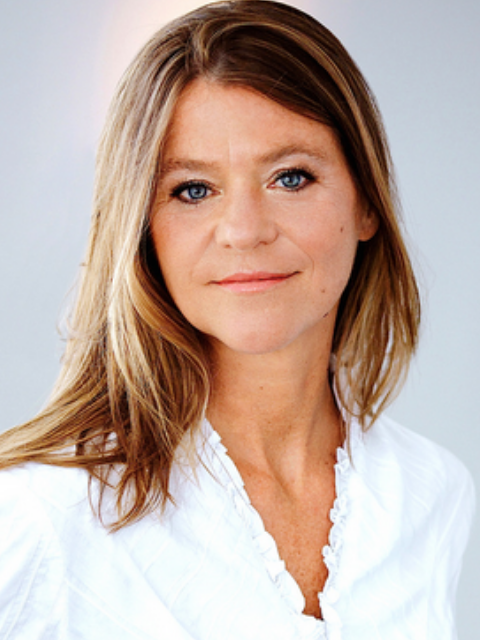 Dr Kirsten Deutschlander, MD
Clinical study results: Water Uplifts All Health Conditions Including Mood
Dr. Kirsten Deutschlander, MD is Chief Physician of the Prevention and Rehabilitation Clinic in Munich, Germany as well as Chief Physician for Quellen des Lebens, an interdisciplinary and international team of scientific experts providing water research information. Lead author of a clinical study "Health Effects of Mineral Water," she documented protective capacities of water.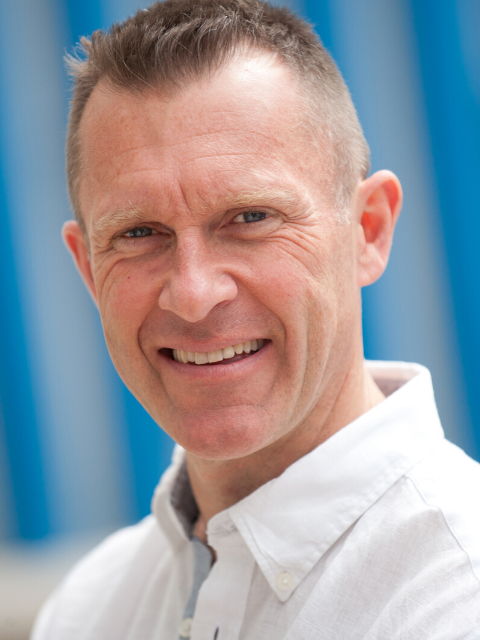 Lloyd Burrell
Hydration Buffers EMFs
Lloyd Burrell is a regular speaker at on-line events, podcasts, radio shows and hosts his own bi-
monthly EMF-Health podcast. He is the author of two eBooks on EMFs, creator of the EMF Health Summit, and founder of the website ElectricSense.com. His latest book is EMF Health Guide which identifies structured water as a mitigating buffer to EMFs.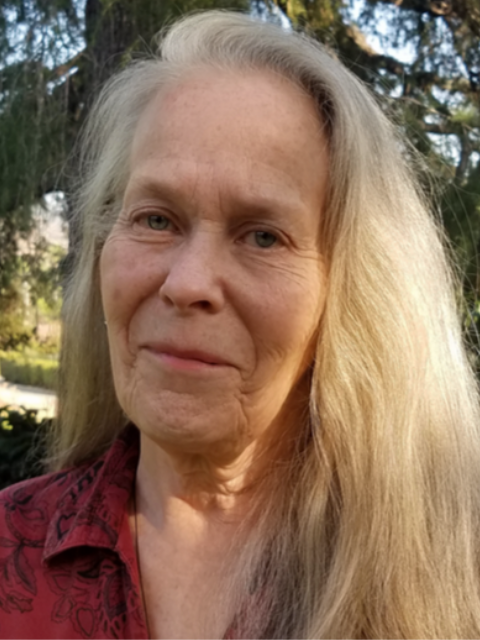 Holland Franklin
Case Study: Structured Water and EMF Mitigation
Holland Franklin is a practitioner of Compass School Feng Shui with a unique specialty in the role of electromagnetic fields common in today's homes, buildings and properties. She was an early adopter of structured water use after experiencing relief from electromagnetic sensitivities to cell phones and other wireless technologies.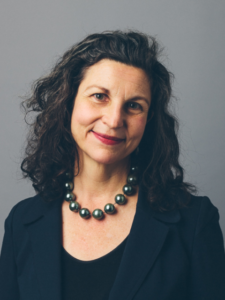 LIVE COACHING + Q&A
Gina Bria
8pm Eastern
Water is the Ultimate Protector
DAY 10 Sunday March 15th, 2020
Hacking Hydration for Yourself and Our Planet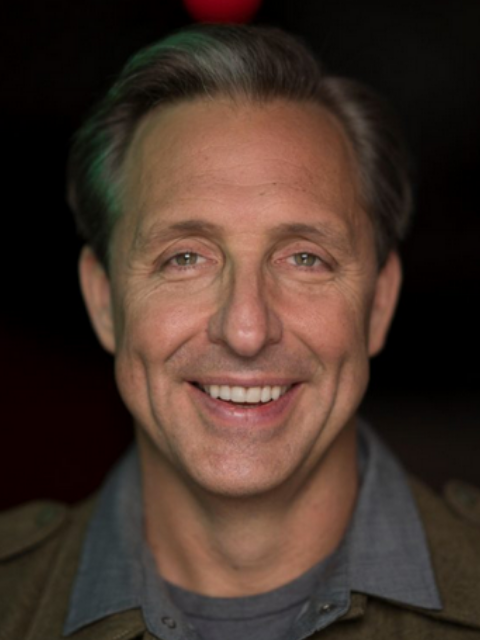 David Asprey
Hydration: the Biohacking Secret
Dave Asprey, founder of Bulletproof and author of the New York Times bestseller The Bulletproof Diet, is a Silicon Valley investor and technology entrepreneur who spent two decades and more than one million dollars to hack his own biology. He leads the biohacker movement and was an early supporter of structured water science. His new book is Superhuman.
Finian Makepeace
Hydration for Regenerative Agriculture
Finian Makepeace is co-founder of Kiss the Ground.com and a renowned presenter, media creator, and thought leader in the field of regenerative agriculture and soil health. To inspire participation in global regeneration, starting with soil, he has designed training programs and workshops for practical application. His current passion is hydrology or world water systems.
Patrick Durkin
Replacing Plastic Water Bottles is the Tip of the Iceberg
Patrick Durkin is CEO of The Wellness Enterprise, the Structured Water Superstore and an advocate of sacred commerce. His passion and integrity for spreading water's healing power led him to partner with the Hydration Foundation as the producer and sponsor of the Hydration Solution Summit. His dream is to replace the plastic bottle industry with sustainable solutions and his first book Flow will be released in 2020.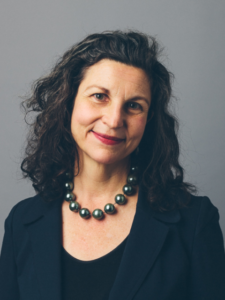 LIVE COACHING + Q&A
Gina Bria
8pm Eastern
Hydration Celebration – What's Next
This is Not Your Usual Summit
February 15th to March 15th
Traditional Summit

Hydration Solution Summit

Long interviews. Too much info. Little practical advice.

Short interviews. Easy tips. A 10 step plan. You're done.

It's over too fast.

5 weekends to give you time to absorb.

Goal is to sell summit package.

It's free. Our job is to spread hydration.

New habits last a day, if you're lucky.

Live coaching each day. New habits just right for you.

Forget the info shortly after "learning" it.

Experience-based learning. It's fun and sticks.

When the summit is over, it's over.

You are part of a growing movement to use water wisely
for you and our planet.

Concentrated and deep information on one topic.

You live the experience for 10 days. Led by a symphony
of medical doctors and practitioners.
Let's Get Started Right Now!
Enter Email to Register for the FREE ONLINE Hydration Solution Summit